Facials
•
Posted on November 18 2022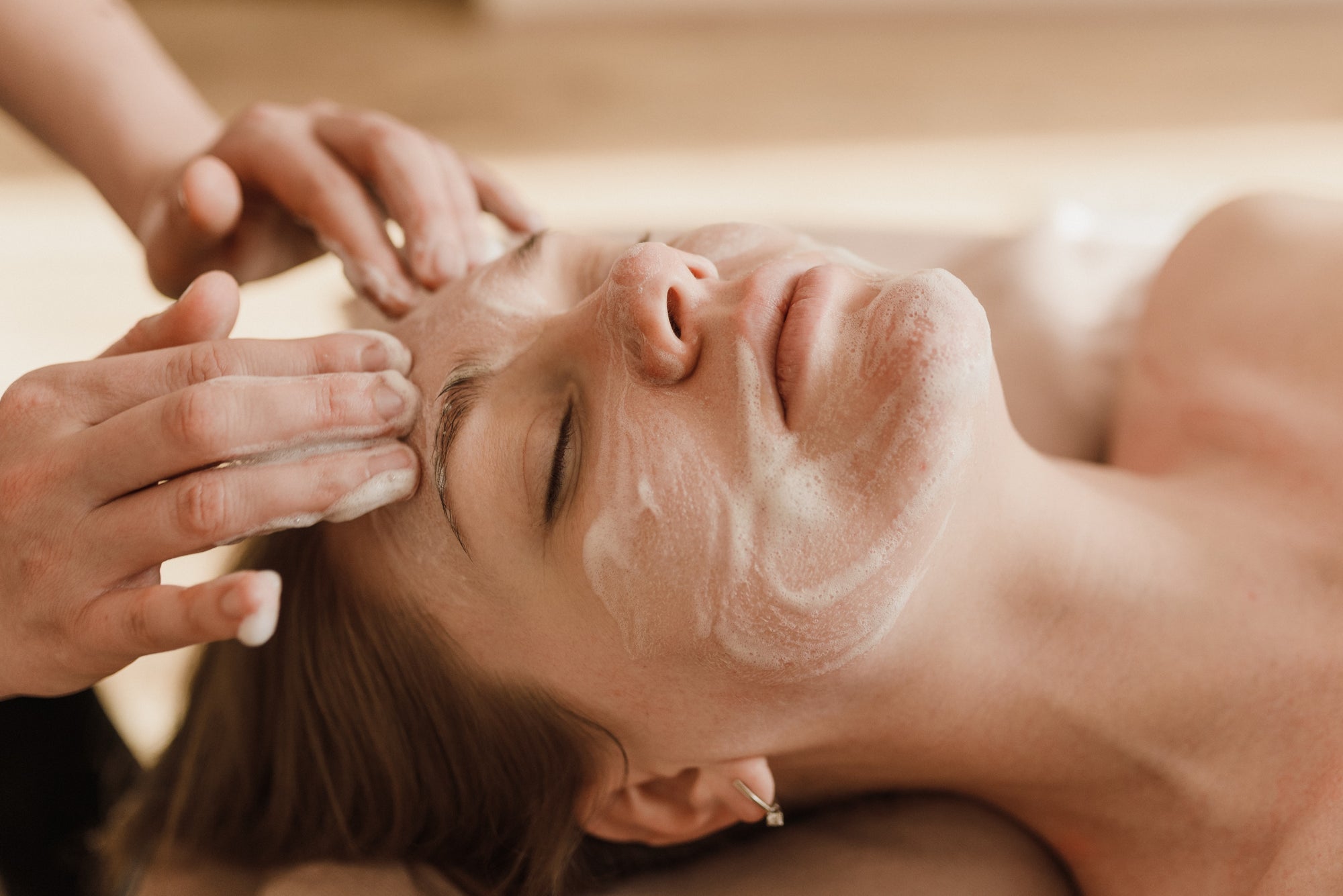 How do we do it?
We recommend that before having any facial performed here that you meet with one of our estheticians for free skin consultation. Depending on the goals you have for your skin and your current skin conditions and routine, a facial could either be helpful or not at all. Additionally, the type of facial that will need to be performed will differ from person to person depending on what the esthetician thinks will be best for you.
After consulting with you, our esthetician will go through a step-by-step process of cleansing and exfoliating the face, and may apply a mask of some kind. Each facial will be different based on what your skin needs, which is why it is incredibly important that we sit with you to figure out what will be best for you.
Benefits of facials 
Customized to your skin and skin concerns

High quality products that are researched and evaluated heavily before placing on our clients

Thorough discussion of needs and goals that will provide the best care for you and your skin
What should be expected during a facial?
While your skin may feel great during and immediately after the facial, our estheticians will likely tell you that there are other things that you will need to do at home to maintain healthy skin. We have found that while facials can be helpful in jump-starting or boosting skin, they are not quick fixes that last long-term.  
The best chance you can give your skin is through continued practice of skincare using products that will give you the results you are looking for and are best for you. In addition to the facial, we will recommend products that will keep your skin looking healthy and address any problems you may be having.
FAQ
Q: Why should I choose you for this service or any service?
A: We not only offer a free skin consultation, but we take the time and the effort to create the best plan for you. The products that we give to our clients are hand-picked by our estheticians because we believe that they work. They are researched extensively and tested every year to make sure that we have the best lineup to choose from for you. We also believe in giving information to our clients, so that they best understand how or why certain products will not work for them.
Q: How should I prepare for this service?
A: No makeup at the appointment. We will cleanse your skin as part of the facial, so come in with your skin as is, with no product on it. Depending on the kind of facial that will be performed, your esthetician may ask you to stop taking certain medications. Please be aware of this and consult your doctor if necessary if you need to take any medications regularly.
Q: How long will the service take?
A: Depending on the type of facial, most appointments will be anywhere from 30 minutes-1 hour.
Q: How much does it cost?
A: Prices vary based on products used during the facial.  Your esthetician will inform you of the price before the appointment.
Aftercare
Continued maintenance of your skin will be important to keep the results of the facial lasting longer. Our esthetician will inform you of the best methods to keep your skin glowing and healthy. Every person is different, and we pride ourselves on providing that customized skincare in every process of our services.